here's just a few things of the many that I'm bringing..I make really bad photos..I think these are all 16 x20 framed art boards, so they are about 20 x 22 framed. The numbers are mostly rubbed off on my yardstick.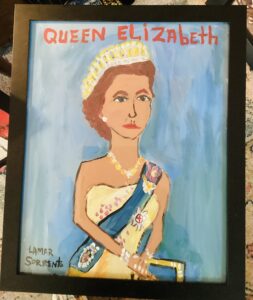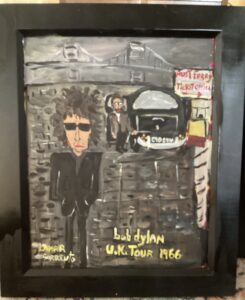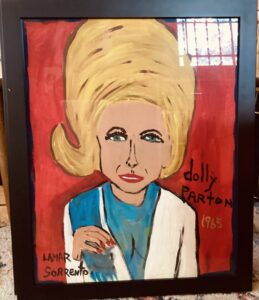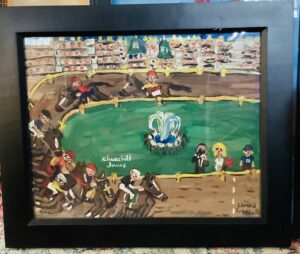 I'll be there with a lot of new paintings….
you might like them , you might not…I used to do the show every year but I got tired..
im having to rent an Uber Bus to get me there this year , it has a bed and bathroom in it.
Each  artist has their own room….they can decorate them…each room has a bathroom too…and a bed and a tv,,these are real motel rooms. .. Bukowski would have stayed at this motel..
I usually  just buy an old chenille bedspread to put over the bed in my room, because if you even touch the bedspread that's there in those rooms, you could get any disease known to man…!
there will be other artists too..  I'm not sure what all they do..there's like 10 or 12 rooms with a different artist in every room..in my room you get a  beer with every purchase….offer good until supplies run out.
Taylor  Swift is set to be in my booth , signing things, etc…..hanging etc….please do not bother, bug or become a pest ..
refreshments and finger food in the parking lot….
Art show starts at 5pm and I'll be there there from then till about 8 pm then I gotta get back on the Uber Bus..
I can take ….cash or Venmo or PayPal….if you want to buy something..
if I can't sell anything , I'll just walk home.
there is no home football game this weekend so don't worry about giant awful smelly crowds…of UT or State  fans….